Dog Training in Mebane, NC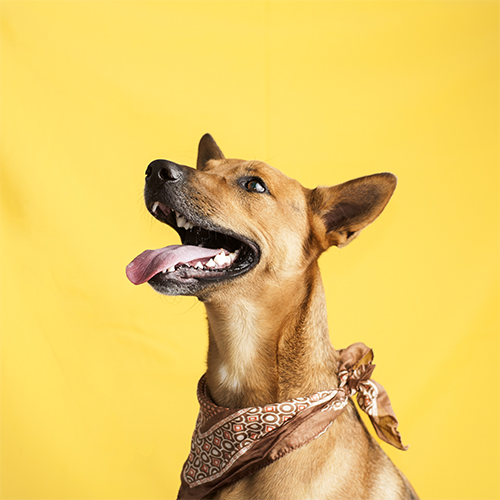 When it comes to dog training services, my philosophy is rooted in positive reinforcement. I believe the best way to train a dog is to help owners establish themselves as the alpha and to provide firm, yet loving instruction. Whether you've got an old dog with some deeply engrained bad habits or a new puppy that you want to instill good behaviors in, Triangle Dog Trainer will help you take the right approach with dog behavior correction training.
All of the dog obedience training I do is one-on-one, in the homes of Mebane, Miles, Woodlawn, and Hawfields, NC residents. This ensures your dog gets the attention they deserve and is able to learn in an environment that's safe and familiar to them.
Adult Dog Training Services
Whether your dog has been part of the family for years or they're a recent adoptee, it's important to tamp down on bad behaviors before they become engrained or get worse. This includes behavior issues such as barking, jumping, chewing, anxieties, aggression and more.
Through individualized, one-on-one dog obedience training in the home, I'm able to work with your dog where these behaviors take place. This allows me to understand the triggers and the nature of these behaviors. Not only will I teach your dog not to do these things, I'll educate you, their owner, on why these behaviors happen and how to prevent them from reemerging again.



Puppy Training
Puppy training is vitally important because it sets the stage for good behavior development in maturing dogs. I work with your dog to master important habits early on and to recognize commands like heeling, sitting, laying down, staying and coming when called.
With my dog behavior correction training, I always take the time to teach owners the importance of lifetime training—teaching your dog to follow commands and to avoid developing unwanted behaviors. Not only is this vital for the temperament of your new puppy, it's essential for their safety and your peace of mind as they age into a mature adult.
A Well-Trained Companion
Does your dog struggle to break bad behaviors like jumping, barking or nervous chewing? I can help. Contact us today at 919-819-0554 and let me show you the power of one-on-one dog obedience training. I've helped more than 30,000 dogs overcome behavior issues, and I'm ready to help yours!